A late entry into Stupidae:
Sylvatards
Sylvatus irresponsus
The common idiot which hasn't maintained the property at 187XX East Hampden Avenue, Aurora, Colorado, 80013 in the last nine years.
Also, Note to Self: Look into Kindling Stupidae Sometime.
This won't entirely be news, though there'll be an update or two. Because I was just talking about this whole mess toward the end of March. Which may be a little inopportune to mention at the moment, since that's entitled This Is the Part Where I Kill You, and it mentions that my machete is intolerably dull. But anyway….
In that entry, I publicly gave notice that, if the damned trees blocking the damned sidewalk hadn't been taken care of by the end of April, I was gonna take care of them myself. I wasn't bluffing about that, at the time. But then the end of April happened. And, around here, April ended with a damned icestorm lasting about a week. So I didn't get over there with a chainsaw or whatever when I'd intended to [if you haven't guessed, the SpEds made no effort for the first time this millennium suddenly to do their jobs], and then I actually just kinda forgot about it.
Google as my witness, the trees block the damned sidewalk.
Mostly I forgot about it because, somewhere in the last six weeks, it occurred to me that there's a slightly longer route from my house to Starbucks with lesser hills. Because that one bigassed hill [which I'll get back to within the next couple hundred paragraphs; it's neat news] seems to wanna wear out my ZBoard.
The longer, shallower route takes me up a longer, shallower hill, further to the east, and then gets me to the Street of Trees half a mile from the problem area; then it's simpler to hang a right and head north for a couple blocks before turning left to get to Starbucks.
It makes sense to me. I suppose that's what counts.
So, lately, I haven't been encountering the maneating trees. At least, not those maneating trees. The problem overall being bloody pandemic.
Until Tuesday night.
I'd gone over to Starbucks, for a change. And I was coming home as the sun was setting. Meaning, for my purposes, about an hour after it had officially set, during that special dusky time when my achromatopsian hemeralopia makes everything in the universe really visible, particularly through prescribed, polarised sunglasses. From my starting point, and with nothing much better to do, I came home the older, shorter, steeper way. Eventually.
First, I rounded the corner behind Starbucks and approached the damned maneating tree.
Now, the tree sucks for a number of reasons. Because the branches are less than five feet off the ground. In fact, they're less than four. I, meanwhile, am no less than six and a half feet off the ground in ChuckTaylors, and seven feet tall on a ZBoard. For the mathematically disinclined, the net difference is pure suck.
Because my knee is also pure suck. Because I wrecked it a long time ago in a rockclimbing incident far, far away. I wouldn't say that it's never healed; I'd say that it's never stopped healing: it keeps trying to grow back, spawning these stupid ossified tentacles which dig into all the meaty bits before getting long enough to snap off and grind around until they become smooth and boring bits of sand—just before the newly grown ossified tentacles break off to replace them.
The short version is A) that my knee pretty much always hurts, and B) about 6'4″. Meaning that that's how tall I only am when I'm standing on my portside leg.
My knee hurts way more when it's bending. And way the hell more than that when it's bent and I'm putting upwards of half my weight on it.
You may see where this is going.
To get under a tree four feet off the ground, when I'm seven feet tall, I kinda have to bend my knee and put lots of weight on it. I'm not as a rule okay with that.
Not Okay.
I uploaded that at the end of March. For the entry at the end of March. Meaning that you may have just watched it twice. But that's okay, because I get to see that damned tree daily. For the last nine years since I got a house in this neighbourhood.
And, of course, it was at the end of March that I finally went public with this egregious incompetence. As I understood it at the time. When I was young and naive.
You'll get that in a minute. Or within a couple hundred paragraphs. Whenever.
Tuesday night, having avoided the damned maneating tree for a few weeks, I ran into it again. I mean: I tried not to; I did the stupid thing where I dropped down and coasted through beneath it on bended and starseeingly excrutiating knee. But, possibly because I wasn't fully used to ducking the Criminal Incompetence Tree, I overbalanced a bit; and I started rolling off the sidewalk and into the street.
Bear in mind that this is coming back from Starbucks, the opposite of the way I was going in the video, above. So the first lane I was likely to fall into was that reserved primarily for oncoming cars. I know, because a car was oncoming.
Remember also that, according to diurnes, it's now been dark for an hour.
So. Rolling into the street, blinded by oncoming headlights, I headbanged to my left to balance my way back away from the curb. Naturally, the first hint that I'd succeeded was that I banged directly into one of the Criminal Incompetence Tree's lowest branches.
That didn't work out too well for me. Though I learned a few neat things.
Here are a couple:
RayBans scratched; face scratched
Not Pictured: it turns out that, if you fall off a ZBoard because you've hit an illegal tree and land on the Nexus7 in your back pocket, the Nexus7 survives nicely. Though, in the strictest sense, the shirt covering the Nexus7 and helping it survive can get a little scuffed.
So, anyway: I hit the damned illegal Criminal Incompetence Tree, and then the ground. But I didn't get creamed by the car. Which, being a car, and therefore not an animal whose intelligence is vastly ameliorated by its driver, freaked well after the fact and tried to climb the fence on the far side of the street. Because cars are easily spooked little bovines.
About the shot, above, I actually didn't get that until about two in the morning on Wednesday. And, since I actually haven't looked in a mirror much since, I could probably see whether things have become better or worse….
My glasses haven't improved, disappointingly enough.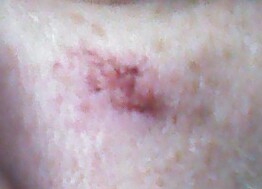 And the gash on my cheekbone actually looks worse.
If you haven't put this together yet, given the locations of the scratches—organic and otherwise: the scrapes on my RayBans probably equate to a few hundred bucks to repair—prescribed, polarised, tinted lenses and all. But, but for the RayBans, the branch woulda gone straight into, and probably through, my eye. And then this would be a very different entry, likely beginning with Did you guys know they've got WiFi in prison?
But I've still got all the eyes I came in with, so I'm only mostly outraged.
Initially because, obviously, this issue has been bugging me for a decade. And that enbuggening has been public since the end of March. And still the damned Criminally Incompetent Tree was there to do this to me on May the Twenty-first. If only because an icestorm prevented me from terrorising a Criminally Incomptetent Tree with a machete three weeks earlier.
As if that's actually my job. I saw it as a last resort. Which it turned out to be, since the penultimate resort was what happened on Tuesday night.
But that's in the past. A little. Because the sun was down and I was bleeding and wondering whether my tablet was okay and really annoyed about my glasses and I went home for a while.
Thought about it for a few hours. Got a shot detailing the damages. Because Dad was a lawyer whose name, fourteen years after his death, still strikes fear among mortals.
Dad was fun. Or something like that, but vocally different. Don't run into the damned hedges like that; I can't tell you how many cases I've had in which kids your age lost an eye chasing after…whatever the hell that thing is; just leave it and I'll get you a new one.
My Family Crest is pretty much the Norse representation of Rich and Evil.
So, I know all sorts of fun legal concepts. Like [sing along at home] Criminal Incompetence. Also Attractive Nuisance, and Reckless Endangerment, and other nounphrases which each might as well be pronounced as Another Million Dollars. I am not the guy with whom to infect a maneating tree.
I also know that you can't bargain with abstracts. Sadly. Even if that's the job description of every priest alive. So, I waited a couple more hours, let the sun come back up [or, in fact, let it get within an hour of coming up], got back on the newly recharged ZBoard, skated over to Starbucks [I don't know why they bother to close at night, only to open again at 4.30 in the morning], got a bighuge wholemilk mocha latte [I'm not on what you'd call a diet], lurked until about six, and started looking for clues.
Rook, Rhaggy!!!1
So, because I live here in the future, wherein I can skate a mile to Starbucks on a Tesla Roadster built into a longboard with a tablet computer in one pocket and a smartphone in another, I pulled out the latter and gave the leasing office a call. Because progress.
I'm joking, of course.
CAROL: NewmarkGrubb; how may I help you.
GREMLIN: Yeah, hi; I'm wondering who I'd talk to about a tree on your property here—
CAROL: Which property is that, Sir.
GREMLIN: Um…I'm at Tower and Hampden, on the southeast corner.
CAROL: I need an exact address, Sir.
GREMLIN: Oh. Okay. Hang on. I just sat down in front of Safeway…skating over to where I saw your sign…past the sign telling me not to skate here…okay: I guess it's eighteen six sixty-two East Hampden. Eight O O one three.
CAROL: Okay. Le'me just look that up, Sir….
GREMLIN: Okay.
CAROL: I'm not seeing that in our database, Sir.
GREMLIN: Okay…?
CAROL: Are you sure about the address, Sir?
GREMLIN: Notwithstanding provisional witholding? I'm looking at your sign on this door beneath one eight six six two. I'd call it evident enough. Trust me: I'm a scientist.
CAROL: Well, I'm not seeing it here, Sir.
GREMLIN: Okay. So, I've got the wrong number despite staring right now at it? Or you've sold this stripmall in the last several minutes.
CAROL: I don't know, Sir. I have no record of that property in our database. Is there a name on the sign?
GREMLIN: There's Newmark Grubb, and then Knight Frank.
CAROL: That's just our company, Sir.
GREMLIN: And that's bad?
CAROL: I'm asking if there's a broker's name on the sign.
GREMLIN: Not if none of those is it.
CAROL: Well, I don't have that address here. Can I help you with anything else today, Sir?
GREMLIN: Okay. Mind if I go door to door telling every business in this stripmall that rent is now optional?
CAROL: Sir?
GREMLIN: You guys aren't involved in this place. Might as well get these guys outta paying rent. Bet I'll get free doughnuts for that.
CAROL: Let me just check the database again, Sir.
GREMLIN: Have fun with that.
[boring wait]
CAROL: Sir?
GREMLIN: Of the Round Table.
CAROL: Sir?
GREMLIN: What.
CAROL: Could I get your number and give you a call back when I can find that address.
GREMLIN: I guess.
And so on. And some waiting.
Eventually, I got a call.
CAROL: This is Carol with NewmarkGrubb; I spoke to you earlier?
GREMLIN: That's true.
CAROL: I was able to find that property after all.
GREMLIN: I'll go back and tell these guys to pay rent.
CAROL: The broker for that property is—have you got a pen?
GREMLIN: Photographic memory.
CAROL: You'll need a pen.
GREMLIN: Right. Hang on. Okay: go.
CAROL: The broker's name is Mike…Lindemann. L, I, N, D…E…M as in Mike, A, N as in Nancy, and another N; two Ns.
GREMLIN: Uh-huh?
CAROL: His number is three, O, three…two, six, zero…four, three…seven, one.
GREMLIN: Okay.
CAROL: If you give him a call, I'm sure he can help you.
GREMLN: Oh. Is that why you gave me his number?
CAROL: Sir?
GREMLIN: Yeah. Thanks. Bye.
CAROL: Certainly, Sir; is there—
End.
And punch the name and number into my phone, thus writing them down after all. And call….
It is, by the way, now noon. Process that for a second. I called Carol at six. Or so. It actually took her five hours to find the place in her database. Or Rolodex. Or casting bones and goat scrota. Who knows how these people work. Apart from slowly.
Because it's noon, I assume at noon, Mike's not home. Or at the office. Or likely anywhere but lunch. So there's voicemail. So I don't care.
At one, there's voicemail; so I don't care.
And two.
Around three, getting voicemail, I thumped Zero for Help, getting his secretray/assisstant/doctoraltimelordycompanion: Tiffany.
Tiffany was relatively helpful. In that she told me a couple neat things.
One: Mike's out of the office, and probably on a plane; because he was at a brokery convention in LasVegas yesterday.
Two: Being the broker, he'd have dick to do with cutting Criminally Incompetent Trees.
Three: Criminally Incompetent Tree is Criminally Incompetent. No argument from Tiffany. Especially after I mentioned that I was calling from beneath the tree, which I can just barely fit beneath on my board, the top of my head and the lowest sidewalkfondling branches being roughly the same height, waiting for the oncoming CherryCreek SchoolBus. Translation: a large, yellowy white delivery system for kids whose parents necessarily meet this neighbourhood's entrylevel requirements of sixfigure incomes and a couple of family lawyers. Each.
Those kids being about as tall, standing uprightish and scampering down the street, as I am sitting beneath a Criminally Incompetent Tree on a fourfigure skateboard, said family lawyers may soon have billable overtime.
Tiffany agrees that this is what we could call A Bad Thing.
But, again, Mike's not the guy I want. What I want is the Criminally Incompetent Lump whose job it's been since the turn of the century to keep the trees off the sidewalks. A job that lump has flunked on each of the last four thousand days of its mismatched career.
So: joy.
I give Tiffany my number. She'll give it to whatever lump. And I go home.
Or, in fact, I go back to Starbucks. Because it's now almost four. Coffeebreak. And then, on the way home after all, I see the funniest thing in the history of…the last dozen hours: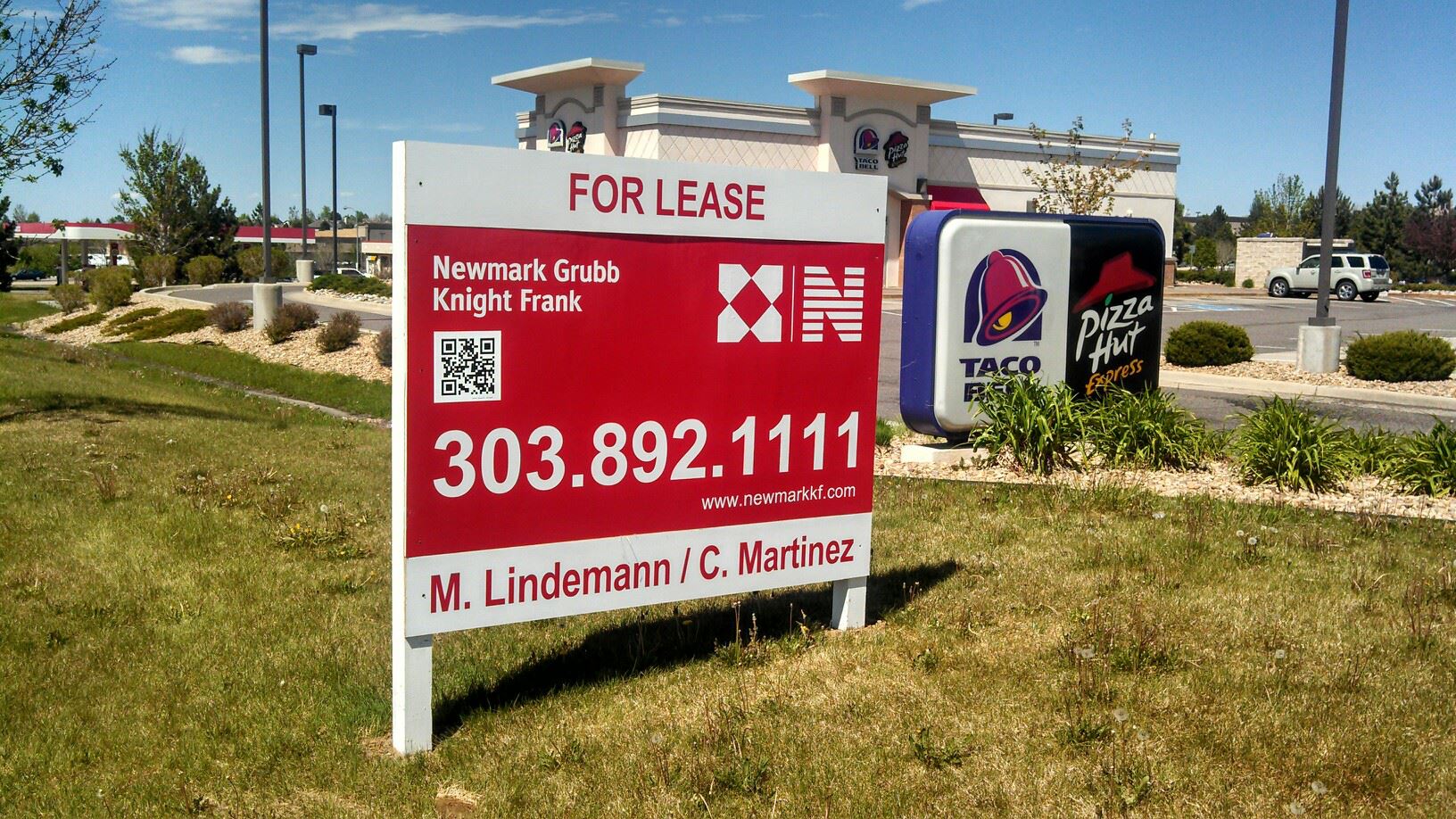 It still probably wasn't in the database.
Home. Dick around until about seven. Nap. Wake up around eleven. I guess I was tired.
Clear out DVR until sunrise. The actual sunrise, which even Hunter can squint at. And I talk her into going for a walk around the block. With my ZBoard. And I get her to get back onto it [that's three separate times now], and go over there, and then over there, and up that hill, and down that one, and along this sidewalk, and to Starbucks.
Yeah: I'm evil. It's in the family crest. Still.
But, that kinda worked out. I think, once I've got my newer ZBoard, I should be able to get her onto my older one [for which I finally ordered a set of smooth wheels; they should be here in a couple days] to ride around with me. Possibly for a while, once I send the ZBP back to retrocram an extended battery into it and turn it into a stealthSFS. But that's another topic.
Starbucks; yay; back home again. Down, in fact, that bigassed hill from a couple hundred paragraphs ago [no idea, really: I haven't exactly got linenumbers in the WordPress backend], despite that being the bigassed hill. She panicked a bit, and bailed toward the bottom; but, mostly, she made it down the damned thing by learning to use the ZBoard's brakes. That was really all she'd had left to master on the board. So, again, I'm now just waiting for the SFS I should be getting in about six weeks.
Run the stopsign [why not: those bovine cars do it too] and turn left onto the next street, back to the bikepath, back to my street, and ring.
Goes the phone.
So, I answer it. Even though I can't guess exactly who's calling. But I'd had a hunch, and I'd been about right.
BARBARA: Hello? This is Barbara: the property manager for Newmark. I was told you had a problem with a tree, or something?
GREMLIN: Yeah. You've got a number of trees along the south side of the stripmall—actually along Jefferson, outside the fence.
BARBARA: We do?
Young and naive, I used to assume that these idiots might know whether they owned a tree.
GREMLIN: Apparently so. I called the city; the Forestry Department checked and the trees in question belong to that stripmall.
BARBARA: On the south side of…oh…I suppose they do.
GREMLIN: Yeah. And, since no one's maintained them this millennium, they're growing out over the sidewalk and into the street.
BARBARA: Oh. Yeah. We should get to those.
GREMLIN: Right. Because, while they're over the sidewalk, they're only over it by about four feet.
BARBARA: They're blocking the sidewalk?
GREMLIN: Right.
BARBARA: Oh. I see. Yeah: I'll get someone out there to get those. Thanks for letting me know.
GREMLIN: Right. Meanwhile, the other night, I ran into one of the branches.
BARBARA: Accidentally?
It annoys me how many medals I don't get for not killing idiots.
GREMLIN: Yeah. For a decade, I've been ducking underneath the damned things—they're the height of my ribs, on a good day—but, this time, I went off balance, nearly fell into the street as a car was approaching, and lurched to the other side to remain on the sidewalk; and one of the branches caught me.
BARBARA: Oh! Are you okay?
GREMLIN: Not really. It scratched my glasses and slashed my cheek fairly well. So I'm wondering what we can do about that.
BARBARA: About your glasses?
GREMLIN: Right. They're prescribed sunglasses, so the scratch is a problem.
BARBARA: Well…how much are those.
GREMLIN: I dunno. They're RayBans. I think they were about eight hundred, though that covered the frames; maybe six?
BARBARA: You haven't found out?
GREMLIN: I've been busy for the last two days trying to find out what criminals are ignoring these trees.
BARBARA: Oh. Well…I guess, if you could go and find out what replacing a lens would cost, I can give that to our lawyers and see if they wanna cover it; though you'd need a receipt.
EDIT: Went to LensCrafters to get the estimate. Turns out I was way off. Total cost to do an eye exam [apparently required by some federal law if I don't have a copy of my prescription, even though, last I knew, they could just shine a light through the lenses and extrapolate that] and grind new tinted, polarised, singlevision lenses is only $335. So, with sales tax, around maybe $370.

Also, this laughable demand for proofiness reminded me to check my priceguide, which tells me to add $100,000 to that $370. Plus, in the event of attempted corporate suicide, any actual legal fees I incur while trying to get these buffoons to figure out how to write a cheque.

See if the lawyers wanna cover it, indeed….
GREMLIN: Right. Okay. I guess I'll get over to the mall and get an estimate.
BARBARA: Yeah. I dunno. Have you got my number?
GREMLIN: I think so. It should be in CallerID now.
BARBARA: Well, call me back with that; meanwhile, I'll try to get someone out there today to cut the trees or whatever.
UPDATE: On the way back from the mall, I skated past the Criminally Incompetent Tree. It remains Criminally Incompetent. That was at about 5.30 in the afternoon, implying that this isn't getting done today after all. Also, I had to duck the hell again.
GREMLIN: Yeah. Okay.
BARBARA: Thanks again. Bye now.
End.
So, that's got me into a whole new mood. Ducking a tree roughly daily since 2004; a gash on my face; a day and a half wasted talking to people who can't actually guess whether they own a stripmall, and now a criminally incompetent lump who hadn't known before 10.27 this morning that her property included Criminally Incompetent Trees wondering whether I walked into one on purpose, and whether that could ever be her financial burden.
Answers, in order: no; oh hell yeah.
Because now, having burned several hours heretofore for free [sometimes, I trade hours for five hundred bucks each; see family crest] teaching geography to idiots, I get to go to LensCrafters just long enough to get some impecunious sorta estimate, like I'm saving up for something, to give to this criminal disaster.
I might also get an estimate from one of the better plastic surgeons on the planet. I don't really care that desperately about one more scar; but, if receipts are my only commodity, then I suppose it's better to know. And, I guess, while I'm talking to industry leaders, I could probably ask my IP Guys who a decent Injury Lawyer might be, and look into adding a few figures to the bill. Including of course what the lawyers charge to get the bill paid.
I know: you'd think I could just charge people for being peerless idiots at me. But the legal system doesn't apparently think that way. So you have to use delicate wording, like Criminal Incompetence, and Reckless Endangerment, and Attractive Nuisance, and Premises Liability, and Pain and Suffering, and Mental Anguish, even if the sum total of those terms equates immediately to Shaddup and Pay Me for the Indignity of Acknowledging You, You Purposeless Retards.
I wonder whether they've got machete sharpeners at the mall. I may still have some trees I can't trust to be kept in order after about today.
Have a webcomic:
More later….

Tags: