I ran into MondoHebe the other night, for a few minutes. Somewhat random chance, since we're both busier than usual these days. He's picked up a selfemployed thing which, somewhat obviously, proves more beneficial the more he does it; I've been doing a few uncommon things this year.
For one thing, at the end of January, I took over Gebus Krost's job for a week. Also relatively selfemployed: he delivers tyres from a warehouse to various places in town—Peerless Tyre, dealerships, Costco, and whatever. He was off in Las Vegas getting married and I, being me, had pretty much nothing better to do.
But then, that's kinda why I do these things. If that's really in the present tense. Last time I had any sort of job where I had to show up at the same time every day was in 1995. And the last time I had a job where I had to lift anything was…I suppose I had a paper route in 1978; that might count.
If there's a point to this, it's two elements of the same issue. One's that I'm kinda the last guy who should be leaping into any sort of manual labour gig, nineteen years after headaching my way out of a telemarketing thing [if you call in sick, they can (or at least could) fire you by pretending that you'd quit], and thirty-six years after lifting a few dozen newspapers in a shoulderbag. The other is that I was the only one who wasn't whimpering about lifting tyres.
So, there's one bit of good news: I'm now more convinced than ever that the people complaining at facebook.com that they don't get paid enough to hafta go in and get online at the office to complain at facebook.com are pussies.
If you're wondering how little I was getting paid to do things with tyres, it was somewhere between a hundred bucks per day and however you measure the part where I haven't got the money yet. It's not really a big deal, to me: I've got whatever passive income streams going on.
Also, it's not like I'm doubting that Gebus is good for it. I'm just not sitting here starving until I get paid.
I guess the point is that I'm…now I'm trying to think how to word this, so it'll make sense to the majority who don't operate the way I operate….
The simple buzzword is that I don't much care because I'm not living beyond my means. Though that doesn't sound quite right, since living beyond one's means typically implies buying stupid things; and I totally buy stupid things [to be fair, they're really fun stupid things]. But I buy stupid things that I can afford, and I don't complain that I can't afford yet pricier stupid things.
I mean: I could complain that I can't afford pricer stupid things, but I get that it would sound ridiculous. Like, I probably couldn't get away with buying and wrecking a new Bugatti every week, for long. Tell someone that, and you won't get a lot of sympathy.
Since the thing with the tyres, which convinced me that people are pussies and that the markup on tyres is insane, I've been working on a car. Also a fun story: Someone owed me some cash; he couldn't pay me and buy a car to replace the functional but quirky car he had; he gave me the quirky car instead of the cash, and everyone won.
I actually arranged it so that Hunter got the car, for a few reasons. One's that I've already got a car; and, if I ever manage to get sued by someone remotely competent, my one car wouldn't constitute an asset. Yeah: I'm that sorta badguy.
Hunter's new old car is actually a Jeep. Also Known As a Rolling Leak Factory. So we've been taking bits of it apart for a few days and replacing its original, useless bits. Which is fun, by the way. As a congenital spoiled brat, I was never in the position to need to know how to fix a car; if something on a car sproinged, I'd just give it and a buncha money to someone and get it fixed. Now, finally, I'm taking a car apart and seeing how the thing actually works. So that's new information.
That leads up to the other day, when MondoHebe's dad called me at just the right time that only one of my hands was completely coated in phonemurdering oil. His computer had sproinged, and that's something I actually know how to fix. So we wound up over at his house to deal with that, and MondoHebe showed up because his selfemployment had bounced him into the area.
So, since I hadn't seen Hebe since the night his Broncos got spanked by Seattle, when there was kinda no talking to him, I mentioned some of this stuff: did the tyre thing; people are pussies; cars are easier to fix than I'd assumed; stuff.
MondoHebe being a selfdescribed Small L Libertarian—which I gather is different than a Big L Libertarian, which might be a CardCarrying Libertarian, which might not be a free card, which might explain why almost no one's a libertarian—knew exactly what I was talking about. That people are on average selfconvincing pussies whimpering that they don't get paid enough for sitting around whimpering that they don't get paid enough. Because seven bucks an hour, or twenty-seven, or whatever, isn't the rockstar salary they'd get in a meritocracy, provided that meritocracies were more about paying those who whimper the loudest. The sort of people who—and I'm not joking—assure me that this isn't a meritocracy, but a technocracy. Which is therefore a flawed system. Because how can we expect a system to sustain itself when it pays those who actually do something.

This'll never work: whimpering isn't a fungible skill.
Although, thinking about it, whimpering can be a fungible skill. If you do it right. Of course, that's just my opinion; I could be wrong.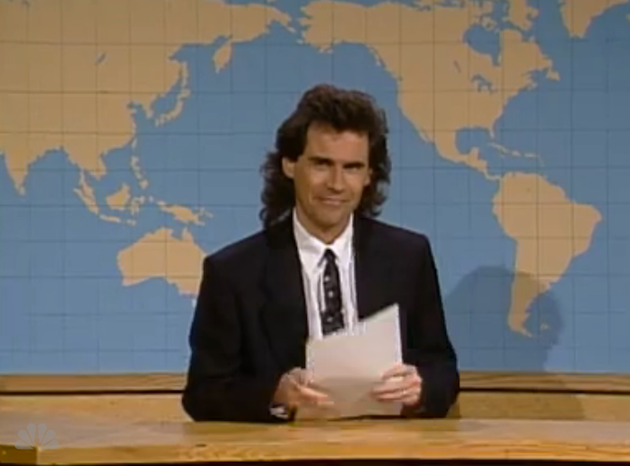 i can has monies nao?
Not that the libertarians have it all figured out. They just might have a little more figured out than the democrats who want a meritocracy to be a system in which they get paid by the narcissism and the republicans who want a system where…whatever…ban abortion and gay marriage, and our imaginary friend will sort out the rest.
That led me to mention—somewhat wrongly—that there was gonna be a webcomic tomorrowish [this was on Monday] about BitCoin. This, by the way, was that, and also in fact today's webcomic:
Among my favourite modern myths is the one about bitcoin being free from taxation, which is why no one's ever had an opinion about capital gains.
MondoHebe mentioned that he'd looked into BitCoin and mostly learned that he didn't understand a thing about it.
I've looked into it too. And I understand a little more than that. Also a little more than the people who think it's a good thing.
Not that's it's exactly a bad thing. It's just kinda dumb. Here's why.
I found out about BitCoin early enough, and suspended my scepticism for long enough, that I've theoretically got some here. It's theoretical because there's literally nothing to it. It's the apotheosis of vapourware. But, people care about it; so it's kinda catching on. Maybe.
I think I've got a hundred and fiftysomething BitCoins. So that's a number. It's a meaningless number, for worse reasons than having a hundred and fifty dollars is meaningless. Worse. Not better.
Here's the problem. I'll call my stash B150 [I'm sure there's some official authorised BitCoin Sign; I'm not sure exactly what it is, and I'm fairly certain that there's no ASCII code for it], and round that to a market value of about $150,000. It might be more or less as of this instant.
It's possible that, with my B150 [which might be $150k], I could buy a Tesla or something. Of course, I couldn't buy a Tesla Roadster at the moment; and that's the only Tesla I might be interested in. But, since someone already bought a Tesla Model S 'for an undisclosed number of bitcoins', B150 might be enough.
Dunno. Because there's no pricelist.
There's also no certainty in the ForEx market. I've got B150; what'll you gi'me for it. In dollars. No one knows.
We know that it might be worth around a thousand bucks per full BitCoin, but that never seems to get tested and proved.
That's kinda the definition of PlayMoney. But that's only the beginning of the problem.
If BitCoin has any intrinsic value, that value will necessarily be measured in dollar figures. Which is hilarious. Because the appeal of BitCoin is supposed to be that it's not as unbacked as The American Dollar. Because, unlike The American Dollar, BitCoins are rare by design.
I won't contest that they're rare by design. I won't dwell on the possibility that the designer, anonymous as he is, could by design flood the market with more BitCoins. Yeah: by definition, there are X BitCoins in the universe, and there'll never be more than that; but then, there's no knowing who has how many, making that a meaningless definition. If there are supposed to be X BitCoins, and I tell you that I personally have X.1 BitCoins, the only information you have to dispute my assertion is that there can be only X BitCoins.
I'm not dwelling on that because it's irrelevant.
The American Dollar is kinda underperforming because it's no longer backed by gold. When it was backed by gold, the amount of dollars in circulation could only match the amount of gold backing them. But gold isn't strictly a finite commodity. It exists in asteroids, and those can hit the planet. So, if a dollar is worth 1/X of an ounce of gold, that's only true until more gold is discovered.
But, the dollar isn't backed by gold. Anymore. And that concerns what we'll call Simple People.
In the last hundred years, during which the dollar became more and more separated from the gold once backing it, the dollar's value has been slashed to four percent. If something was a dollar in 1914, that something—all other conditions being equal—is worth four cents today.
Not that many other conditions are equal. It's not like the 1914 iPhone was only thirty-two bucks. It's also not like the 1914 Model T, costing $240, was especially comparable to a modern ShelbyGT500.
About the only thing I can think of which can be compared across the years might be a KitKat Bar. Thirty years ago, a KitKat was twenty-five cents, and had five bars in it; today, that doesn't even exist, though four bars are according to the fillingstation I was at yesterday on sale for a dollar. So, there's that.
Other things have gone up, but not without evolving, and not without other and hidden reasons. Petrol comes to mind. The fuel produced today is better than the fuel produced a few decades ago; the source material has become less common; and, if petrol is $3.50 per gallon, the actual profitmargin [the percentage going to the evil capitalists doing their jobs for money] is a fifth of the taxes imposed on the fuel by a number of governmental elements. That is to say that, if the cost of petrol is two bucks, but the price is $3.50, the corporate profits are twenty-five cents, and the taxes are $1.25. Remember who you're actually mad at.
That returns us to BitCoins, which have the appeal of being untaxable.
I'm told.
It's not true, of course.
Everything is fungible. Even if no one wants it. If you enter a contest, and win a car, and that car would cost you fifty thousand bucks if you paid for it, the taxburden is I think about half of that. Meaning that, while the car isn't actually money, its usufructuary value, combined with an amendment allowing the congress to levy taxes upon income from any source, along with this year's taxcode [which I think without being positive sets taxes on things won at about fifty percent], you get to come up with the money to cover the taxes on the money which wasn't money when you got it.
A good way to do that is to sell the car you won to someone paying local sales taxes of around eight percent, which might make whatever you get from the car taxable income even before you can use what's left after that to pay the twenty-five thousand you owed in the first place. Regardless whether you also paid $1.25 per gallon in taxes to fill the damned thing up.
Acquiring BitCoins is not unlike acquiring a car. It might not fall under the same taxcode; it might be seen more as direct income [possibly thirty-odd percent, depending what you make annually], or it might be under capital gains, or whatever. But, no: it's not in any sense taxfree.
Unless you cheat, of course. You could acquire BitCoins without telling anyone. You could even spend them without telling anyone. Then you could get caught and kinda caponed. So do that at your own risk, I guess.
Oh. If it has to be said: those taxes you'd owe on BitCoins? The IRS will want real money. Dollars. Meaning that the amount you owe in dollars for having received income in BitCoins could well be different than the amount in dollars you could trade your BitCoins for. Think back to the car you won: its MSRP and taxable value might be fifty thousand bucks; the guy you sell it to in order to get the cash you owe the IRS might give you only thirty. So, if the IRS tell you that a BitCoin is worth a thousand bucks, and that they therefore get $350 of that, you'd hafta get at least $350 from each BitCoin to avoid going negative. And no one can really promise that.
One argument might be that, over time, by design, BitCoins will become worth more. Maybe. They've already crashed a few times, but maybe. But also so what.
The people worshipping BitCoins hate the dollar for the same possibility. The dollar can totally go up in value. It rarely does; it just could.
The dollar is no longer backed by gold. But it's still measured in gold. In fact, at the moment, a dollar is worth about as many BitCoins as ounces of gold. Meaning that, accidentally enough, a BitCoin is around the value of an ounce of gold. Meaning also that we just changed exactly nothing about the world.
You could, at the moment, instead of trading dollars for BitCoins, trade them for ounces of gold. Or pounds. Or tonnes. Doesn't matter. What matters is that, as much as the dollar might be all faithbased in its value, the faith involved in trading dollars for things of equally faithy value allows you to buy up commodities with more strength than BitCoins. Gold could and one day probably will crash; meanwhile, it's got a solid value, and it actually has mass.
There are other commodities, of course. Weird ones. Futures options. On a margin. Sold short. Stuff which takes us into a whole new topic. But, using examples you can hold in your hand, roughly anything would be a better fiat currency than BitCoins.
Well…not exactly. Since a fiat currency kinda has no intrinsic value. Dollars and BitCoins. But you get the idea.
I'm not sure what I'm gonna do with my BitCoins. Whatever they are at the time. They might be $150,000 right now; they might be $150million in the future; they might end up at $1.50. I'm not that concerned about it. If only because I've probably got the same $150,000 in comicbooks right now.
And the neat thing about comicbooks is that A) a given comic with a printed price of 35¢ being worth thousands due to rarity is really kinda ridiculous…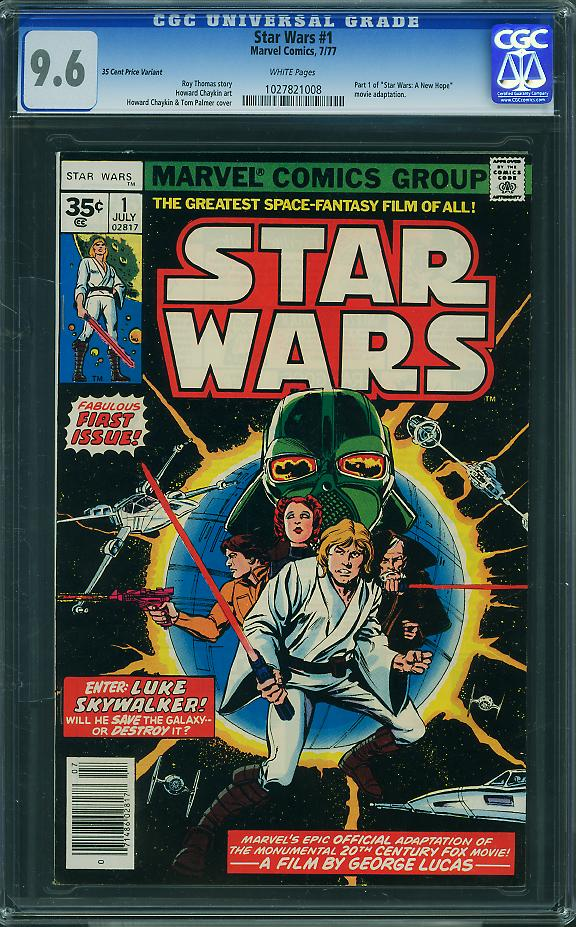 I got me one of these guys the day it came out.

…and, B) comics still have mass and quantifiability.

So that's something to think about in something like horror.

More later….

Tags: