I know: I took a couple months off. And then a couple more. And now it's June. In twenty sixteen. So: Happy New Year.
If you're wondering: I've been kinda ignoring the world. Insofar as that's even possible. Which it really kinda isn't. So, mostly, I've been heckling the world in social media. Which, technically, I've been doing since about 1997. In one form or another.
However regrettably, the world at present is upwards of seven and a half billion people, a fair percentage of whom are pretending that Your Vote Counts.
I know what you're thinking: that you know what I'm thinking. And…not really. Yeah: the primaries in California just happened, and Bernie got all landslid by Shillary. And that's awesome for the bernouts, because now they have what they want to think of as proof that they can't win, which makes them the Harlem Globetrotter Underdogs, which gives them the moral superiority, which makes them win in the only way that counts: the way that doesn't actually profit them power in the nation, but damned if it ain't a hell of a bumpersticker.

Well…you say that….
This isn't really about Bernie, though I could rant volumes against the guy. Starting with the fact that he whimpers about corporations paying less than fifteen bucks an hour, while giving his own interns twelve:

Yeah. Like we're gonna provide housing for you little freeloaders. Whaddaya think you are: chattel slaves?
But, really, my problem isn't with Bernie. It's with his groupies.

I mean…why don't you just tax me if you're so into taking my stuff….
There is, in point of fact, a fundamental problem with socialism: what happens when you run out of other people's money.

This happens. And it's a drag.
Although, if you're looking for true hilarity, then I've got this for you:

Have we all learned an important lesson about mismanaging our money yet?
Seriously, though: this isn't about the bernouts. At least, it's not about them exclusively.

Oh for the love of hell….
But what's bugging me is an attitude seen most commonly in the bernouts. The aimless hippies who confuse volume with evidence while arguing a point they haven't got. Which is to say that this is more about democrats than republicans, because republicans have jobs. Or…well…sometimes….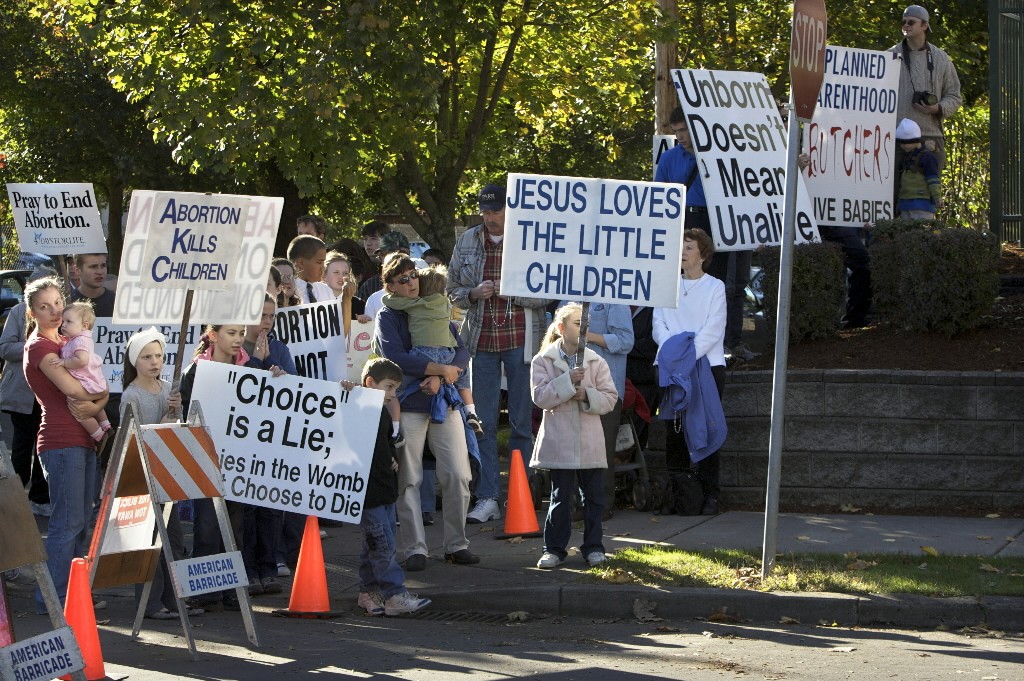 Have you people not got enough work to do…?
Those republicans aside, though….
Maybe it's just me, but I'm seriously tired of being commanded to vote.
Le'me clarify that real quick….
I tend to vote. I'm registered, if unaffiliated. Which is an important factor that I'll get to soon enough. It's not that I don't vote; it's not that I don't want to vote; it's not even like voting is much of a hassle for me—it works pretty much like this: open mailbox; find ballot; read ballot; look into issues on ballot [yeah: I'm the weird one who bothers to know what an issue is about before throwing a dart at my surprise opinion]; fill out ballot; stash ballot in coat; drive to Starbucks; get bighuge wholemilk mocha; drive to library; park in redzone because I don't care whether you like me; throw ballot into Official Ballot Depository Whatever Thing; go back to car; drive to Starbucks; get bighuge wholemilk mocha…again; go home; play Minecraft; know that I've changed the bloody world.
I don't mind doing it. There are just two things, related to it, that I mind all to hell.
One is the pretence, hinted after above, that I'm changing the bloody world. Let's get real: if I forgot to hit the library between Starbucks, it's not like my disinvolvement in the voting process would tip the butterfly effect toward electing General Zod.

Not sure when this became the lesser evil….
The other is a little more complicated, but easily enough simplified: Don't Tell Me What to Do.
Seriously. I hate that. Don't tell me what sort of day to have; don't tell me that I can't park in the redzone; don't tell me that I've got to go out and vote.
Because I looked it up. I don't, in point of fact, got to go out and vote. It's one of those more optional rights, like keeping and bearing arms; it's not a right I can't refuse, like healthcare. You bothersome authoritarians.
'Well, when we say that you've got to go out and vote, we're not saying, like, "you've got to go out and vote'."
And, when I'm saying you're illiterate, I'm not saying, like: 'You're literate.'
I'm under no obligation to vote. Ever. At all. For or against whatever might benefit you, if it happens, because the Supreme Court allow that the constitution doesn't strictly prohibit it, because a president doesn't veto it, because the congress actually pass it, because House Representative Dickmeyer cuts enough pork out of it to get a sponsorship, because the lobbyists are in a less greedy mood this week, because the lobbyists got what they wanted for the month when Dickmeyer sneaked their provisions into the No Child Left without a Bicycle Bill, because who's gonna vote to make the little children cry.

Okay; but who else….
That's Thing One. Well: it's Thing Three, if Thing Two is Not Telling Me Where to Park. But, within the scope, Thing One is Don't Command Me to Vote.
And then Thing Two is Don't Try and Fail to Manipulate My Emotions by Accusing Me of Voting for General Zod if I Don't Do Your Bidding.
Really, it's all kinda related. I'm gonna do what I want; your opinion isn't required.
Which kinda brings us back to that thing where I'm registered but unaffiliated. Because I operate in strange and terrifying ways. Specifically: I do what I want; and I don't need safety in numbers.
C'mere; look; this was the webcomic the day after the primaries in California:

Hovertext: You ever get the feeling that the only reason voting is still anonymous is to maintain plausible deniability?
So, there's still that You've Got to Go out and Vote Command, which I hate; but now there's also this scam in which, while I've Got to Go out and Vote, I've Got to Go out and Vote for Your Guy.
Or not. Because I could totally vote for Not Your Guy. What's his name again? Lester? Lister? Hister? Hitler. It was Hitler. Yeah. Mister JL Hitler. Just L Hitler.

'You'll like voting for me: "Like" is my middle name.'
That's really the LARP I don't wanna join. That goofy Pascal's Wager of possibilities. It looks like this, if no one's ever drawn it out for you:
If you don't vote, then you can't complain
If you do vote, then

If you vote for Cthulhu/Zod/VerminSupreme, then you're wasting a vote and not really voting; goto <LI> 1
If you vote for BernieSanders/JillStein/GaryJohnson, then you're not voting for a real party; goto <LI> 1
If you vote for JustLikeHitler, then you're an idiot and the problem and you shoulda just gone to <LI> 1
If you vote for My Guy, then behold the praise from my narcissism, for you must be just like me, and therefore in want of praise from people who'll never matter to you in reality, ever.
Look. I already didn't set you on fire today. That's kinda my FDA Minimal Requirements on Good Deeds. I don't need your boring, simplistic approval atop my personal satisfaction of having set you not on fire yet. Now go make this again, but with whole milk, you regulatory fatty….
It's not the six bucks for coffee that bugs me; it's the morality warlord making it.

Yeah. Because I want you on my team….
This is irrelevant, but I'm not a fan of Shillary or Trumpy. I'm just not impressed by either of them. So, really, I haven't got a dog in this fight. Partly because I'm not into dogfighting. You hilterly little MichaelVick badpeople, you.
But, at the same time, the irrelevance itself is irrelevant. Which is something people, in their infinite selfimportance, prove incapable of understanding. So I'm gonna just throw this out there, where you'll have more trouble missing it:

See above.
That may sound cynical, but…okay: it's cynical; but that's not quite the point.
The point is that it doesn't really make any difference. And not for the boringly conspiratarded reasons you've already heard. Because those are stupid. And wrong. And stupid.
The problem isn't that the sum total of Clump is lizardpeople. Or whatever Alex Jones is makebelieving these days. It's got nothing to do with Shillary or Trumpy personally; and it's got less to do with the supersecret shadowlord squamatan government that only conspiratards are clever enough to discover.

That he hasn't yet received the Nobel Prize in Cleverness is further proof of the conspiracy.
Wanna know why it doesn't matter who wins? Because the entire governmental system was designed—the hell back in 1789—to prevent it from mattering.
Yeah: I know you didn't want to hear that, because Your Vote Counts, and You're Too Important to Live in a System Which Doesn't Need Your Help; but: the system doesn't need your help.
It doesn't need her help. Or his. These two losers are inconsequential to the baseline stability of the nation:

D'aw….
As we've been hearing this year, the president—hang on: The President, of These United States of America—better?—has a laughably teensy number of actual duties. And these are they:
Chief of State

Acts as the symbolic leader of the country
See synonyms at Tony the Tiger

Chief Executive

Executes the laws
Appoints key federal officials
Grants pardons and reprieves
Might as well be the shiftmanager at Hardee's

Commander in Chief

Runs the armed forces
From a desk

Chief Diplomat

Negotiates with other countries
When they don't go for it, he bombs them from a desk

Chief Legislator

Signs or vetoes legislation
Introduces legislation
Works with Congress on the budget
Golfs

Superpolitician

Helps his party raise money and elect candidates
See synonyms at Telemarketer
Are you seeing what's not actually in that list? No. Because it's not in there, and you're not psychotic. Or so I'm guessing. If I'm wrong, then: Hi there, Alex Jones; the reptiles are laughing at you.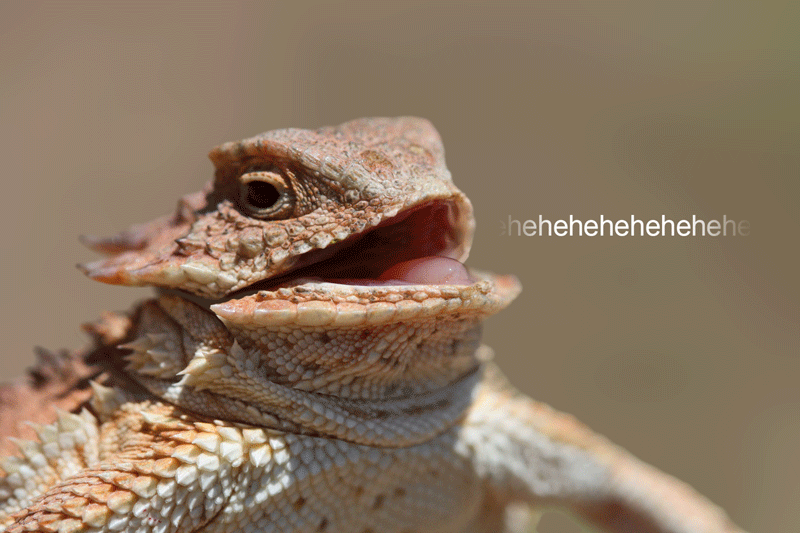 Otherwise….
What's not in that list is Appointing Supreme Court Justices. Know why? Because it's not a thing. Because the president, in all his reported power, lacks the power to Appoint Supreme Court Justices. It's always been that way.
Know what the president can do? He can nominate a Supreme Court Justice. Know what that means? I'd hope so, since it's been topical since the instant that Scalia died. President Barry, as you may have heard, is running into some difficulty in Appointing Supreme Court Justices because—and who knew: Candidates are nominated by the President of the United States and must face a series of hearings in which both the nominee and other witnesses make statements and answer questions before the Senate Judiciary Committee, which can vote to send the nomination to the full United States Senate. Confirmation by the Senate allows the President to formally appoint the candidate to the court.
I know this'll come as a bit of a shock to all you patriots who remain butthurt about France winning you your independence, but: your president isn't your king. Or Queen. Or genderfluid monarchic attack helicopter. He can't in fact just Appoint Supreme Court Justices via Whimsical Edict. As much as he might like to.
Which is A) good, and B) theoretically also irrelevant. Because it shouldn't matter to anyone which president plays cheerleader for a Supreme Court Justice. Because a Supreme Court Justice is by definition a nonpartisan defender of the constitution. Meaning that, yeah: the Supremes often suck at their jobs.
But less so than the retards who care entirely too much which party gets into the Oval Office so it can cheerlead for what's meant to be a judgey guy lacking in personal politics. When you tell me that we need to #NeverClump because we can't let Clump appoint Scalia's replacement, I know that you're lying about not flunking Social Studies. Because, again: Clump doesn't appoint dick.
When, being very clever a retard, you tell me that we can't let Clump be the one who cheerleads for a judge who might replace Scalia if the congress go for it, then you're still kinda disturbing. Because what you're effectively telling me is that you think the constitution can and should be amended by precedent.
And you're wrong.
Scalia was a dick; no one ever denied that. But he wasn't wrong. Like, he knew what his job was. He knew that his job was something different than just GameSharking the constitution in order to cheatcode away the pesky Right to Do Liberal Stuff. Whichever wingnut justice clashed with him the most knows that the job isn't to cheatcode out the pesky Right to Do Conservative Stuff. It's just not the gig. It never, ever was.
Look at the trackrecord for the Supreme Court. What are the big decisions that come to mind? Roe v Wade? Is that a large one? Any idea how GameSharky it was?
ROE: If it pleases the Court, District Attorney Wade says I lack a right to privacy in my medical records. I think he's a dick.
USSC: Agreed; so ordered.
Roe v Wade wasn't judicial legislation hacking the constitution to require the murder of babies. It was the Supreme Court looking at the constitution and finding that, all other things being equal, the Right to Privacy was a thing that was in there, and the Right to Force Chicks to Reproduce wasn't. And, that's lunch….
Got anything else? The Affordable Care Edict? Fine.
NFIB: If it pleases the Court, Sebelius wants us to pay taxes if we don't buy healthcare.
USSC: Um…Amendment Sixteen allows for that; so ordered.
And…lunch.
Really, the Supreme Court exists only to look at what the constitution already prescribes, but in an uncommonly dispassionate way. If you want to kill babies or healthcare or whatever, odds are that you've got an emotional stake in the matter and are therefore thinking like an idiot. The USSC gains nothing from agreeing or dissenting; it just looks at the rules and notes that, yeah: the constitution calls that ginchy.
So. President Clump can't be in office, or the little moron will recommend someone, whom the congress might be okay with if it's not an emotional meltdown of a judge; then that judge sits on the court and weighs the occasional emotional claim against the rules set forth in the eighteenth century within a document some forty-five hundred words long. Or seventy-six hundred, if you count the twenty-seven AndAnotherThings we've added since Day One.
Really, the Supreme Court is a little like parenting. With or without the socratic dialogue guaranteed to fail at teaching whatever WardCleaver lesson.
AMERICA: I want cookies.
USSC: Are you allowed to have cookies at eleven in the morning?
AMERICA: Well…no; but I want them.
USSC: Not happening. Now: about lunch….
So I really don't care whether Clump wants a given judge for the USSC. Because wanting that judge is like wanting cookies. It's not happening. If the judge isn't levelheaded [read: nonpartisan] enough, the congress will reject him and we'll hafta start over on wanting cookies.
What's that leave….
'But…! But Clump will declare war! On…someone!'
Um…nope. Clump will attempt to negotiate with someone; if that doesn't work, a declaration of war requires congressional approval.
'But…! But…Iraq! President Junior never got congressional approval! I know, because a bumpersticker said so!'
You're adorable.
Next…?
'I don't like Clump!'
Me neither. Next….
That's it? Cool. Your vote counts.
It doesn't matter. The system is designed to prevent it from mattering. The closest it gets to mattering is if you're worried about what other nations think of you. Which I assume you are. Because you're Number One. Because bumperstickers.
This nation won't take Shillary seriously because she's female; that nation won't take Trumpy seriously because…look at him. Fair enough; but it's irrelevant. America's in no danger from bad press. You don't hafta be likeable; you only hafta be useful. And the whole rest of the planet relies so entirely on America existing in approximately its current state that, regardless how ridiculous Clump objectively is…when you're starving to death, the fact that you've got to order your BigMac from Ronald McDonald slithers deeper into the bottomless well of unimportance. If and when NationX grows up enough, it can hold out for Sonic; until then, for all it might like to laugh at the US, it can't live for long without you.
So, you're not wrong: Clump is an absurd cereal mascot with the power to be definitively outranked by 320Million people. It doesn't matter which side of Clump we're talking about. The job is to sit there and look presidential. Whatever that means. The guy who says 'Jedi Mind Meld'; the guy who asks 'Is our children learning'; the guy who…seriously? Lewinsky? Because Kennedy got Marilyn Monroe.
The guy who disliked broccoli and enraged the farmers into spamming him with it.
The guy who bounced his presidential decisions off an astrologer.
The guy who stumped for nuclear energy to replace oil, even as Three Mile Island was melting.
The guy who was saved when Secret Service Agents wrestled the thumb to the ground.
The guy who had a plan to get us out of VietNam.

And let's not forget this massively presidential fellow….
'But…! But…Clump could issue an executive order to round up all the…the….'

We've tried the concentration camps; Worst President Ever tried that in 1942.
It doesn't matter.
'You're telling me not to vote!!!1'
Oh hell no: vote away; I don't care what you do. I'm not the authoritarian here. I'm just letting you know why I can't take you seriously.
For or against Clump, you're…let's just say that, to the extent that Clump is meant to represent you: there's absolutely no problem there.
Don't like it? Good. Me neither. Nominate better people next time.
And have a webcomic….
More later….
No comments yet.